On July 1, 2015, one clothing brand may just have unleashed an even greater presence, not only abroad, but right here in the United States. Polish-born
Clothing
brand, RESERVED, has made a strong impression on the international consumer over the years. The brand has been in existence since the mid-1990's with stores that have continued to expand into Czech Republic, Slovakia, Estonia, Lithuania, Lotva, Russia, Romania, Bulgaria, Hungary and Ukraine. Each of their various ad campaigns dare us to dream big and dream
Beautiful
with clothing that fits the free and easy-going lifestyle. The face of Lindsay Ellingson, best known as a Victoria's Secret Angel, stood tall and statuesque on the RESERVED large billboard promoting the 2009 Spring/Summer women collection.
Photo by Andreas Rentz/Getty Images for RESERVED, permission given by image.net
Fashion icon turned designer, Georgia May Jagger, impressed international guests with her newest collection."/>
Photo by Andreas Rentz/Getty Images for RESERVED, permission to use by image.net
Leading up to the big launch that took place on Wednesday, July 1, 2015 in Munich, Germany, a young model and fashion icon has been one of the all-time favorites of the clothing brand, becoming its face for the last two seasonal ad campaigns. Georgia May Jagger has captured the attention of many, not only because of her father, Rolling Stones great, Mick Jagger, but because of her versatility, spunk and natural beauty. This was a launch party full of celebration, praise and plenty of congratulations. International guests crowded the venue to wish Georgia May Jagger continued success as she launched her very own Fall/Winter 2015 collaborative collection for RESERVED. Among the guests were celebrities like Lena Meyer-Landrut, Aylin Tezel, Stefanie Giesinger, Stepanie Stumph, local socialites and press of several countries. After socializing over a delicious dinner at the modern Upside East Location, the fashion crowd took to the upstairs roof-top terrace to relax and enjoy the evening with music by DJ Rachel Poulliat.
RESERVED was eager to let Jagger unleash her creativity as she has designed a limited-edition ready-to-wear collection for RESERVED , but, on this particular occasion, a Fall/Winter 2015 collection was revealed for all those with a desire to set the fashion trends of the future. Georgia May Jagger was inspired by the music scene in London as she created 40 unique pieces. Her style is rebellious, yet feminine and classy. The timeless color palette was comprised of black, navy blue, elements of deep red, powder pink and off-white. Apart from sensual lace, Georgia integrated trendy pattern of pinstripes. Amongst those many designs created by her, pants, tops, blouses, dresses, jackets, and coats can be found. There is a big stress on quality fabrics like silk, natural leather, cashmere, wool, and velvet. The collection can be described as nonchalant, sexy and cosmopolitan at the same time.
"There is a lot of me in the collection, it reflects my own style. I really enjoyed the creation and design process, working together with a lovely team at RESERVED. I am excited to see it on the streets and hope the girls will love the variety of the collection as much as I do."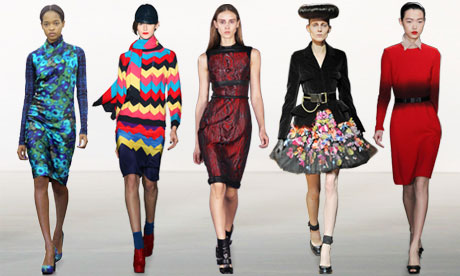 For those that are huge fans of Georgia May Jagger, pieces from this newest collection will be sold in stores in September.